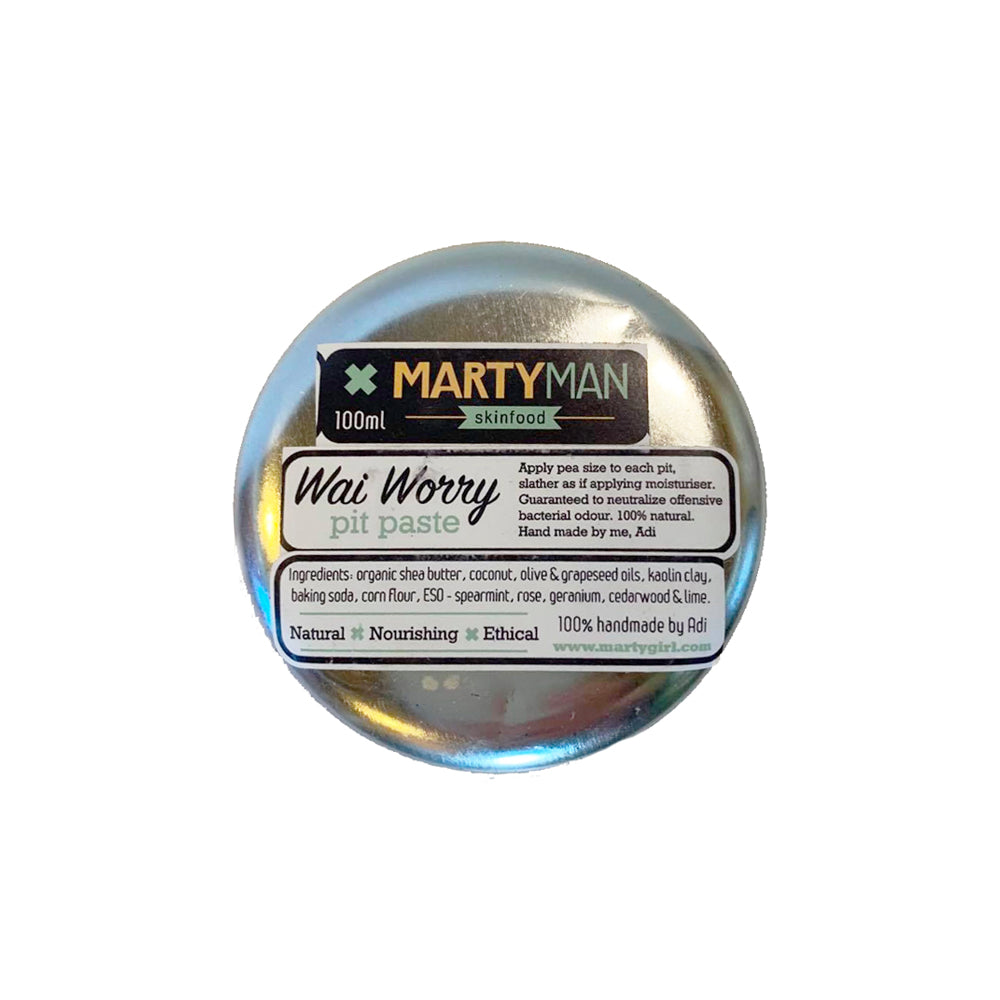 MARTYGIRL
Wai Worry Pit Paste
Wonderful pit paste - No worries! This 100% natural deodorant neutralises odour and minimizes moisture without the use of nasty aluminium or parabens.

Use: Gather a pea sized ball of paste to each pit, gently rub a large circle as if moisturising your face to be odour free all day.

Ingredients: Organic shea butter, coconut oil, cocoa butter, baking soda, cornflour, bentonite & Australian beige clays, olive oil infused with rosemary & kawakawa, eso.