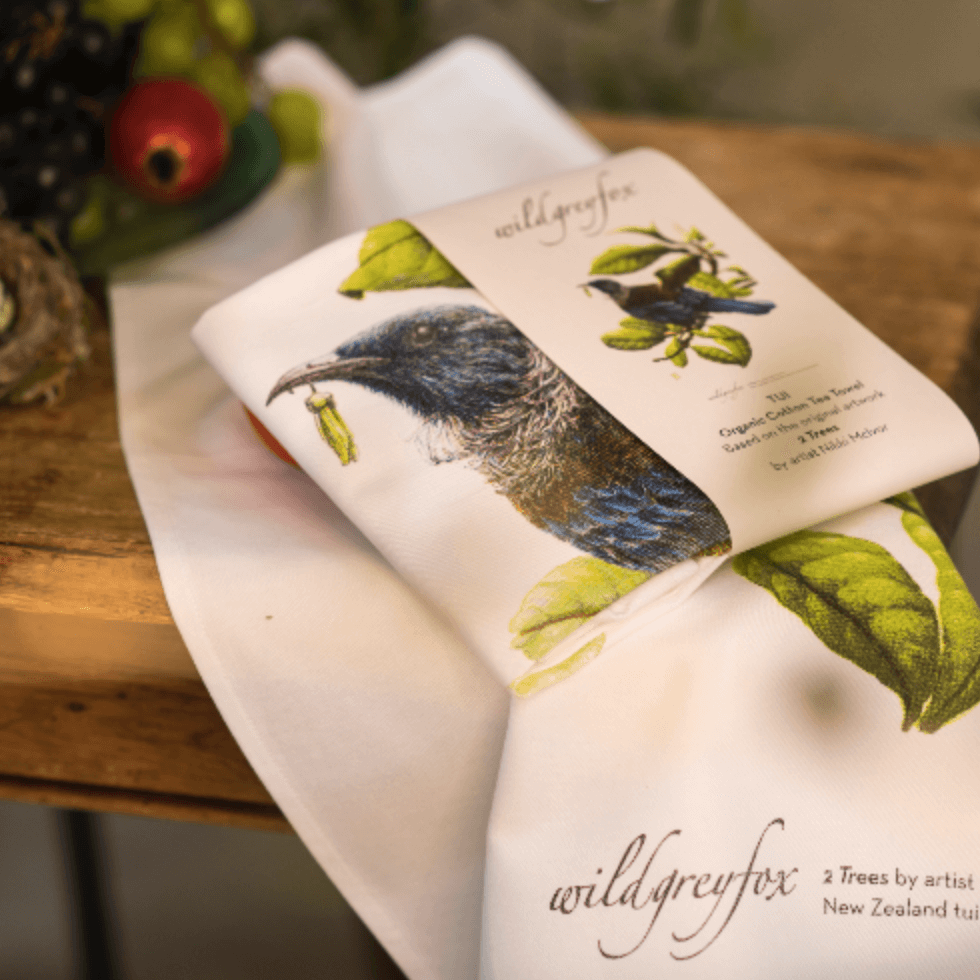 Wild Grey Fox
Tui Tea Towel
This certified organic cotton tea towel is a popular, lightweight gift which is great for mailing overseas as a unique New Zealand-made gift.
Beautiful but durable, our high quality cotton tea towels are printed in New Zealand.
All tea towels are packaged in a paper wrap, which details the story and inspiration behind each piece of art.
The Tui (Prosthemadera novaeseelandiae) is native to New Zealand. It is classified as not threatened. Tui are well-known for having a tuft of white feathers under their "chin", which also gave them the name Parson Bird. They have adapted well to human habitation. They feed on nectar-bearing plants such as native kowhai or the introduced magnolia. This ability to thrive with both the old and the new species led to the title of the drawing: 2 Trees.
Wild Grey Fox produces images by Nikki McIvor onto prints, cards, gift tags and homewares like tea towels, tote and grocery bags. Our aim - objects that are lovely to use, ecologically responsible and made to last.