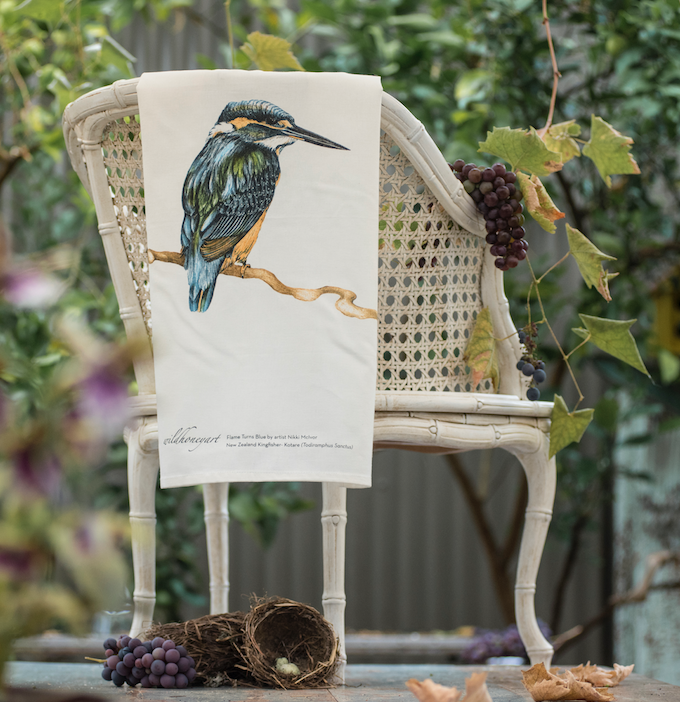 Wild Grey Fox
Kingfisher Tea Towel
This certified organic cotton tea towel is a popular, lightweight gift which is great for mailing overseas as a unique New Zealand-made gift. Beautiful but durable, our high quality cotton tea towels are printed in New Zealand.
All tea towels are packaged in a paper wrap, which details the story and inspiration behind each piece of art. This is what Nikki has to say about the artwork "Flame Turns Blue": "Kingfishers are such an iconic sight in the countryside, surveying their domain from on high and then swooping on their prey in a flash of colour. This drawing was inspired by a David Grey song, and the words "If I lost you, I don't know what I'd do…burn forever where the flame turns blue".
Wild Grey Fox reproduces images by Nikki McIvor onto prints, cards and homewares like tea towels, reusable tote and grocery bags. Our aim: objects that are lovely to use, ecologically responsible and made to last.