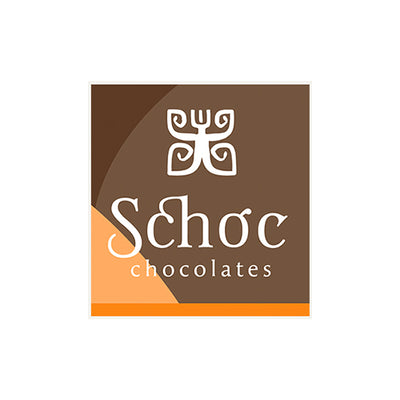 Schoc Chocolate
In December 2002 Schoc Chocolates was born. In a tiny turn-of-the century cottage, in gourmet Greytown's main street (the original confectioners shop), owner and creator Murray Langham of the Chocolate Therapy books opened the doors to the sumptuous hand-made chocolates and small Chocolate Therapy studio.
Schoc Chocolates is a unique blend of gourmet chocolate and self-exploration. We combine the joy and health benefits of consuming quality chocolate with a deeper understanding of one's inner self.
With 60 flavours in the tablet range alone - there is a chocolate that is perfect for you. From classic strawberry or heavenly caramel to the more challenging - and hugely popular - whole lime and chilli, sea salt, pink peppercorn, to name a few. Click here to see the extensive list of tablets, packaged in their distinctive branded pouches.