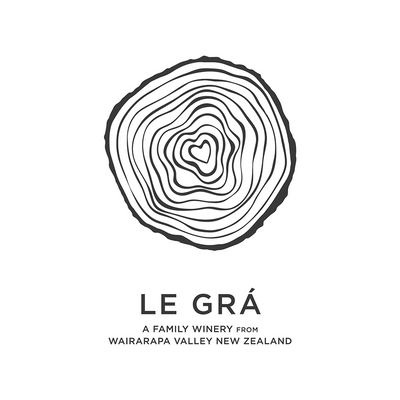 Le Grá
From our Celtic roots, 'Le Grá' means 'with love' and that's how we approach everything here in the Wairarapa.
What separates good wines from great wines? We believe it's love. That's why we, Brian, Nicky and Orlaith Geary, started this family business. With absolute care and attention we produce our wines and we hope you can taste the love in each bottle.
As our family grows, becomes stronger and more experienced in wine, so does our Le Grá story. The labels will keep growing yearly with every vintage, adding a ring to our vine, and so adding another tale to our story.
When we decided to come home to the Wairarapa we wanted to find something we could put all our effort into and see the fruits of our labour come to bear – we think we have found it in Le Grá vineyard and winery. We love working together outdoors, have an appreciation for great food and drink and enjoy meeting people to share in new experiences – it's a match made in heaven.