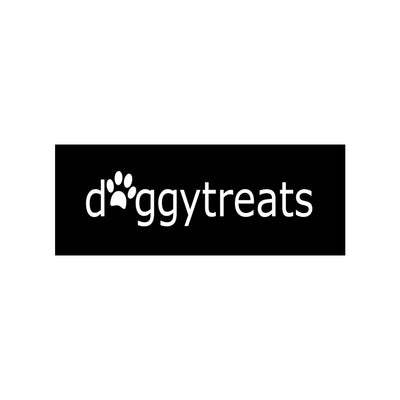 Doggytreats
doggytreats began in 2015 after a move to the beautiful Wairarapa. Impressed by the vast array of local fresh produce and an enormous presence of dogs - Karyn left behind a corporate career to devote passion and energy into creating something both delicious and sustainable - artisan treats for dogs!

Each packet of doggytreats is made from start to finish in our little factory in Featherston. From grinding our own flours, cooking fresh liver, hand-cutting treats and long slow cooking – we're completely hands-on throughout the process. We think our award winning doggytreats are so popular because dogs can taste the difference in a product that is handmade by dog-lovers who care about quality.

We're super proud that doggytreats have the seal of approval from Vets and are a registered Pet Food Producer with MPI but we're even more proud that dog-lovers are supporting us on this small business journey and treating their dogs with grain-free, natural, free-range doggytreats.

Our doggytreats include grain, gluten and dairy-free varieties all of which are rich in omega 3, high in fibre and packed full of vitamins and minerals. No additives, no preservatives and no fillers. These oven-baked treats are made with locally grown produce including free range eggs and free-range meat. All ingredients are human grade. doggytreats are natural, tasty goodness. Woof!